Back in January 2013 we were in the south of Mexico. We drove from San Cristóbal to the border with Guatemala, and then back up north along the coast to Oaxaca.
The day we left San Cristóbal that time, we were passed by one of the Google Street View cars. At the time I posted a photo of its non-working brake light: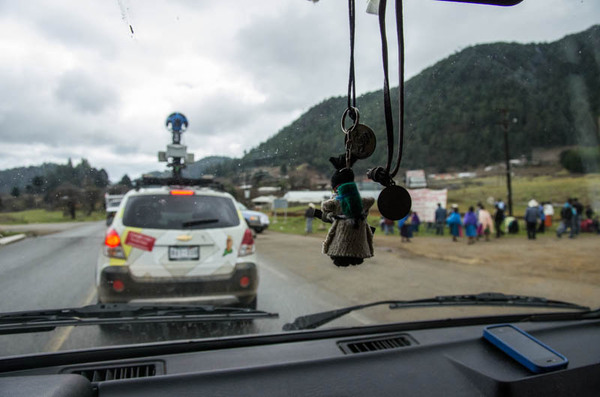 Today I was doing some Google tourism, and I found us!
This is when it passed us: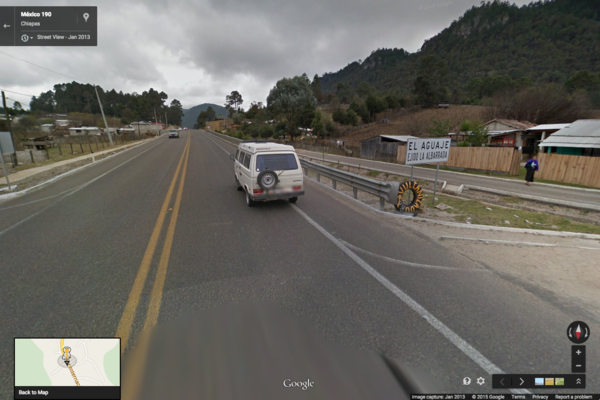 Then this is us, far away and on hot pursuit in order to photobomb it: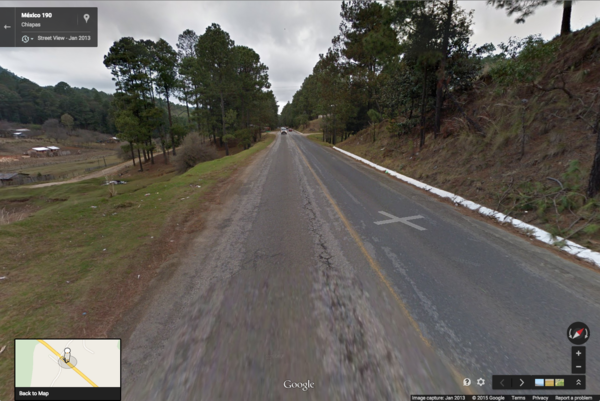 And finally, we caught up. This is how we looked as I was taking the photo above: